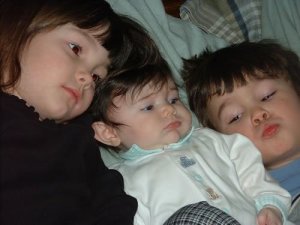 Long Pond Pediatrics,is a medical group specializing in the care of children and young adults from birth through 21 years. We provide up-to-date, quality care for your child's complete health and well-being.
Your pediatrician's office is an important source of care, information and support for you and your child. We try to create an environment that will make you feel comfortable and secure in your having selected us as your pediatricians. We are happy that you chose us to be a part of your child's life.
Our website will also function as an on-line newsletter to provide you with news about our practice such as changes in office hours or policies. We will also feature occasional notices regarding health issues or services.
---
For Parents
As parents we always worry and have questions. At Long Pond Pediatrics, we listen and care about your concerns. Our For Parents area is devoted to addressing, educating, and informing parents about some of the common issues and topics that we hear about as pediatricians.