January 21, 2021
Dear Long Pond Pediatrics Parents and Patients,
Due to the rapidly changing health care situation and after careful consideration, LPP will be implementing the following visit protocols. In order to facilitate social distancing and until further notice we request that only one adult accompany any patient(s) being seen. Please ONLY bring the patient that has an appointment. If you have more than one child that is sick, you will need to make an appointment in advance for each child that needs to be seen. At this time we will not be able to accommodate "add-ons".
If you have any "flu-like" symptoms, we may request to do a rapid flu and/or strep test while you are in your car and then make a decision on the best course of action for further testing or treatment when we have the results.
In addition, we have re-designed our schedule to allow.
9:00 am to 12:30 pm appointments have been set aside for the majority of routine physical, medication check, non-sick office appointments, initial behavior visits, musculoskeletal issues, or chronic issues. We have opened a limited number of latter day appointments for non-sick visits.
Same-day sick appointments for potentially contagious conditions will be seen from 9:00 am to 4:45 pm in rooms reserved only for potentially contagious conditions. We are taking these steps to help reduce the exposure of healthy patients to particularly contagious illnesses now circulating through our area and allow our patients to receive normal routine visits so vaccine and medication schedules are not disrupted unnecessarily.
All patients need to call when they arrive in the parking lot to be screened for clearance to enter the building. When you arrive, please call 508-747-1663 and press "1" to be connected to the receptionist. Once cleared, you will be told what room to go to. Please note that in order to keep the number of people in our office limited, we are not collecting co-pays at the time of visit. You will be sent a bill with any co-pay due. Please pay promptly either by check or over the phone by credit card or HCS card. Co-pays that have to be billed more than once are subject to interest.
If your child requires an insurance referral to see a specialist, please have the specialist fax a request, including the NPI number of the specialist being seen, the fax number where the referral should be sent, the date of the service, and the reason for the visit(s).
All referral requests must be faxed to 508-747-5581. Referrals are processed based on the date of service. We do not process referral requests more than one month in advance of service dates.
---
Long Pond Pediatrics and Osteopathy, P.C. recognizes that you have choices for your child's care and we are committed to making sure you know you have chosen the best. Our clinical staff and administrative staff are among the best in their fields. We are dedicated to continually improving our service in all areas of your child's medical needs. Our medical providers and clinical staff stay abreast of all new developments in the fields of Pediatrics and Osteopathic medicine through ongoing education, participation in Affiliated Pediatrics Practices.
Our practice is affiliated with the best hospitals and specialists throughout the South Shore and Boston. We work closely with our local hospital, the South Shore Hospital in Weymouth, the Mass General Hospital for Children, Brigham and Women's, Children's Hospital in Boston, and Tufts Floating Hospital for Children. You can rest assured that we have the resources to handle any healthcare issue your child may have.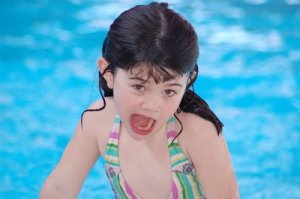 Long Pond Pediatrics & Osteopathy is a private group practice devoted to the following:
Excellence and compassion in the delivery of care, responsive to the needs of our patients and their families
Continued growth, safety, and efficiency while responding to performance standards and significant changes in the health care environment.
Positive healing environment that encourages a commitment to excellence.
Taking the time to know and treat every patient and his or her families as the individuals they are
Practice values
Quality – continuously improving performance through education, resources, tools and leadership
Service – maintain the highest level of response to meet and exceed patient service expectations and safety
Empowerment – encourage, acknowledge and reward proactive measures by staff to further practice goals and objectives
Leadership – demonstrate management commitment to and support of LPP mission and values
Cost effectiveness – provide high quality patient care at competitive prices
Communication – develop teamwork internally and customer receptivity externally through open, clear and concise communication about our practice strategic initiatives and patient care philosophy
Office Technology – advance patient care and safety and provider utilization to patient records through electronic medical record