Downloadable Forms please fill out and bring in to first visit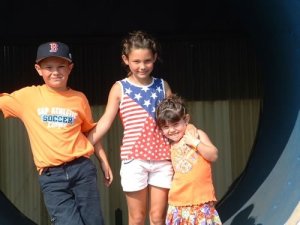 Medical Record Release/Transfer Form
Long Pond Pediatrics and Osteopathy, PC Practice Policies
---
No Show Policy:
We request you provide the office with a 24-hour notice if you need to cancel or reschedule an appointment. We make every effort to remind our patients of any appointments they have scheduled. We understand that unforeseen things do come up and have put in place an escalating no-show policy.
The 1st time an appointment is missed a no show letter is sent.
The 2nd time a no show fee of $50 will be billed.
The 3rd time a $50 fee will be billed and the patient is put on a probation status.
The 4th no show Long Pond Pediatrics reserves the right to dismiss the patient.
We thank you for your cooperation and your understanding of the necessity of this policy. If you have any questions, please do not hesitate to call our office.
Late Show and Sibling Add-on
If you are more than 10 minutes late for an office appointment and 15 minutes late for a physical, we may have to reschedule your appointment for another time or day depending on the schedule.
If you wish to have a sibling seen that was not scheduled when you bring in one child, we will make every effort to accommodate your request, however, it may not be possible to see a sibling at that same time and you may be asked to wait or to return later in the day. You will be responsible for an additional co-pay if the sibling is seen.
Well Child Visit Co-pays
Not all insurance plans are subject to the "no co-pay" for a physical portion of the Health Care Reform Bill. Some plans have been given a "grandfathered" status and are still allowed to impose a co-pay. A co-pay will be charged for every visit UNLESS your card specifically states no co-pay for physicals. Please remember to bring your insurance card with you to all appointments.
For those plans that are subject to the no co-pay regulation, please be advised that any secondary diagnosis addressed during an annual physical will trigger a co-pay event. For example, if your child is sick on the day of their physical with say an ear infection or strep throat a co-pay event will be triggered. If your child has a chronic condition such as ADHD, Asthma, or Weight Management and a medication or treatment adjustment is done at the time of the physical, a co-pay will be due. You may choose not to have the secondary issue addressed during the physical; however, you will then need to make a second appointment in order to follow up. Most patients feel it is easier to just combine the two and pay the co-pay. This policy is a result of the contractual relationship between you and your insurance company and not the physician's office. Your doctor is not allowed, per insurance regulations, to waive a co-payment your insurance company determines is your responsibility. All co-pays are due at the time of visit per insurance regulations. Long Pond Pediatrics is NOT allowed to bill co-pays. For your convenience, we accept cash, major credit cards, and checks.